February 14, 2021
An overview, following discussions with Dr Philippa Fibert
I recently had the opportunity to chat with Dr Philippa Fibert, who is involved in the Health Hawk projects together with Dr Clare Relton. She states that "Health Hawk is group of homeopaths working in a variety of ways, within a variety of organizations, on a variety of interlinked projects. Our overarching vision is to help build healthier health systems."
My main observation, as a result of these discussions, is that the focus of these projects is to give a portal for the patient's voice to be heard.  It thus differs from the other data collection projects currently underway and consequently helps to give another perspective to the statistics and data collated. This article is a very concise account of a large, far reaching, inspirational initiative, but hopefully outlines the major objectives. Further details can be found by accessing the links here.
For the sake of this article and to tie in with the panel discussion and research event Homeopathic Research: Unleash Your Superpowers on 2.20.21 we will focus on what will be discussed, namely The POD projects, and V-Hawk, while first outlining the scope of Health Hawk.
Dr Fibert completed a BSc in Homeopathy; an MSc in Research Methodology in Psychology; and a PhD in public health. Whilst studying, she conducted a consecutive comparative case series of children with ADHD; and a pilot pragmatic RCT comparing the effectiveness of treatment by homeopaths and nutritional therapists for ADHD with treatment as usual.
Which projects come under the Health Hawk Umbrella?
Health Hawk is described as 'The Patient Voice Platform'. The key goal is to assist patients in filling out questionnaires that collect information directly from the patient using patient reported outcome measurement tools. Questionnaires such as MYMOP (Measure Yourself Medical Outcome Profile) and ATEC (Autism Treatment Evaluation Checklist), and V-HAWK (Virus-Health And Wellbeing checKer) collect the patient's and their caregivers experiences.
After registering with Health Hawk, https://hawk.health/hawk-health-registration/you can join 'Patient Voice Platform'. Once you have registered on the platform, you can invite your patients to enrol and start to collect data. The ever-growing base includes:
V-HAWK, 

MYMOP, 

ATEC,

Perceived Stress Scale and 

Diet Quality Questionnaire.
A practitioner can also design a questionnaire, unique to their practice and focus your focus, this is strongly encouraged.  
Dr Fibert highlights the fact that there are many benefits to using an on-line platform:
patients are automatically prompted to complete follow up surveys or questionnaires by email or SMS

the information is securely stored and can be viewed in aggregated anonymised form at anytime

the aggregated results can be analysed and this information used to generate Service

Evaluations which can help identify the most/least promising treatments and inform the design of future research.
The Pod Project
Dr Fibert explained that 'The POD (Patient's Own Data) Project was set up to support pods (think peas, or dolphins) of specialising homeopaths to record their patient's voices on the Patient Voice Platform'
Since September 2020 where a pilot autism pod was created, anxiety and psoriasis pods have since been started. To give an outline of the format I will focus on the set up of these pods by using the pilot pod as an example.
The ASD pod
Four homeopaths specialising in treatment of autism joined together and created an autism group on the Patient Voice platform. They decided to ask all their new patients to enrol on the platform and complete MYMOP and ATEC questionaires every three months. So far 20 new patients have enrolled, and their 3-month responses are beginning to come in. Once these replies are collected, the patient's initial responses will be compared with their 3-month responses. Once the prototype ASD POD is established and shown to works well, it will be rolled out to more homeopaths around the world.
V-Hawk
The current focus of the Health Hawk projects is the COVID-19 pandemic.
To this end, you, your patients, the general public and everyone else is invited to complete V-HAWK (Virus-Health And Wellbeing checKer.) The V-HAWK questionnaire.
It was developed at the beginning of the pandemic to record the variety of treatments patients used, including homeopathy; incidence and prevalence of COVID-19; and assess the impact of treatments on health-related quality of life.
The purpose is to discover:
Who is being helped?

What treatments they are receiving?

How are they doing? (virus symptoms, general health and wellbeing)
Dr Clare Relton, summarises the objectives of V-Hawk, in an interview for the New Homeopath (Summer, 2020.) She explains that 'at the start of lockdown, we realised there was no systematic collection of information about the health of the UK public, it was just mortality figures and test results. So, we created the Virus Health and well being checKer (V-Hawk.) This questionnaire enables us to collect information about peoples general and well-being, and any virus symptoms you may have. It also asks people to 'list every medicine that you are taking ex: anti-depressants, vitamins and mineral supplements, herbal or homeopathic remedies' and describe what each is for.  This tool enables us to record how people are, what they are doing and the treatments and services they are using, including homeopathy.'
The Patient's Voice.
Some of the inspiration for this project came from The Organisation for Economic Co-operation and Development (OECD) announced:
"We need to invest in measures that will help us assess whether our health systems deliver what matters most to people, and the only way to do this is to ask patients themselves." (OECD, 2017)
If we are to promote homeopathy, it is vitally important that we set up systems to record our Patient's voices. As Dr Relton states, once again in an interview in the New Homeopath, Summer 2020: 'The UK homeopathy profession has no facts or figures about who consults them, for example the number of patients, gender, age and the type of conditions they present with …It is time that homeopaths reported some basic facts and figures about their profession.'
Conclusion
Having reported on several data collection projects, it is clear that Health Hawk is uniquely patient focused. The various projects under the Health Hawk umbrella, link naturally and effortlessly to reveal the bigger picture. The patient's voice is vital to a deeper understanding of the effect of homeopathy in the real world, a perspective often missing from highly controlled studies that remove environmental and real-life variables. Scientific data needs to come from a variety of sources to complete a full picture. If we only have one source such as randomized controlled trials, are information and understanding remains limited. An area that is frequently ignored in data collection is the patient's personal experience, Health Hawk provides the technology to support that shift in expanding the evidence base.
We invite all homeopaths from our diverse communities to join this unique, ground-breaking endeavour. Please spread the word, share with colleagues and friends (or your own homeopath) thereby 'helping to build healthy health systems from the bottom up/ grass roots, one voice at a time.'
Useful links.
Health Hawk - https://hawk.health/
V-Hawk - https://angliaruskin.onlinesurveys.ac.uk/v_hawk
Register with Health Hawk - https://hawk.health/hawk-health-registration/
The Pod Project - https://www.makingcasescount.org/asd
As we believe in giving various perspectives a voice, we may publish ideas we don't necessarily agree with, therefore the views of the authors do not necessarily reflect the views of Magic Pills, Ananda More, or Phosphorus Films.
---
Next article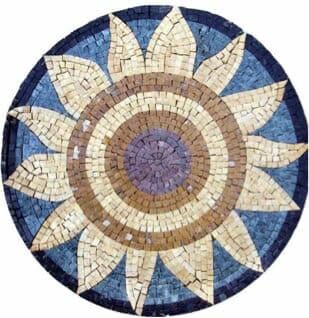 March 30, 2021
An interview with Dr Robbert van Haselen