November 19, 2018
I received this wonderful feedback from Bethany Wojnar who hosted a very successful screening at the Michigan Theatre. Posting this so it can help others in their efforts. My comments interspersed below in red.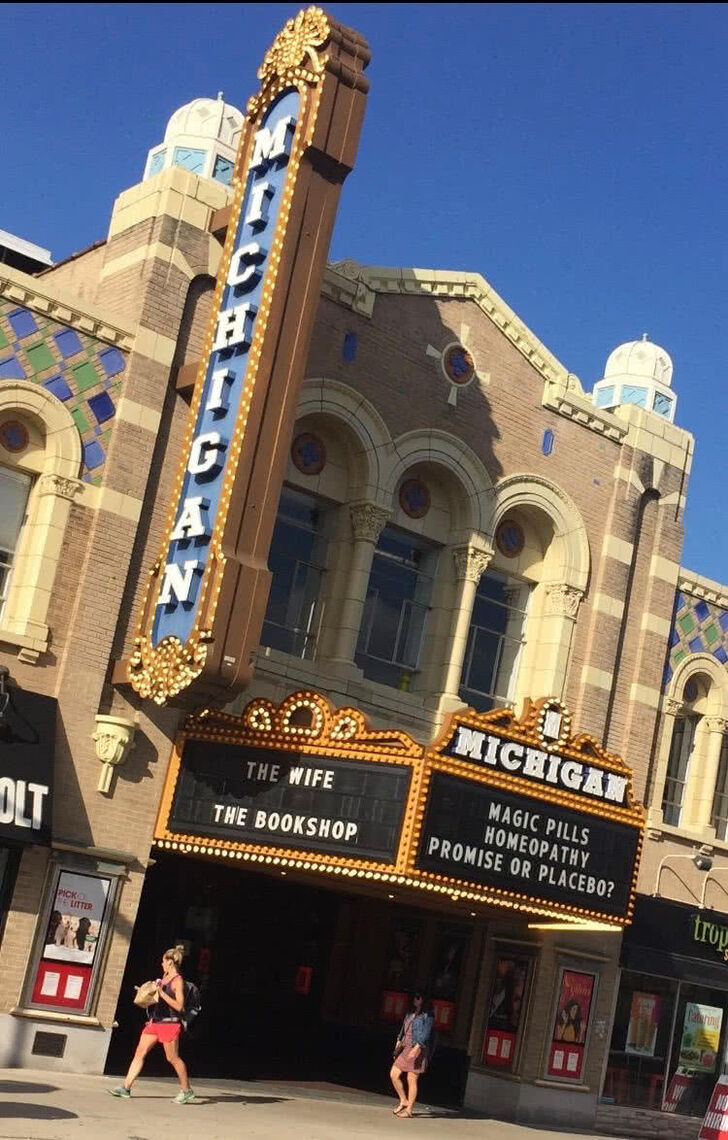 Some tips that I think were helpful in our success:
-Finding like minded people to co-sponsor with us! I would encourage others hosting if they are having trouble finding a business to split the cost of the sponsorship, to consider having someone co-sponsor pro bono. As nice as it would be to have the cost split with another business, sometimes just having another familiar name on the marketing materials will help ticket sales. The pharmacy that co-sponsored our screening with had many of their staff and customers in attendance. They even did their own raffle for people who bought tickets through their store.
- Reach out to as many providers/homeopaths as possible! I got several "I already know about homeopathy" responses - but just getting it out there really made an impact. What was helpful to me was making a Google sheet of everyone I wanted to contact and highlighting after I reached out & highlighting in a different color whether or not I heard back. I broke it into sections: practitioners, homeopaths, flyer locations, organizations, media outlets, etc.
(Ananda's comments – People may have their excuses for why they don't want to come, nothing you can do about that. But consider mentioning that the material in this film is not an introduction to homeopathy but rather an examination of the media's narrative and an examination of large-scale homeopathic campaigns around the world and the scientific evidence base – you can use that language to describe the film when inviting homeopaths and people in the industry)
- Flyer to local businesses and around town where the screening was taking place. I went to health stores, busy coffee shops, bookstores, etc. in the area and hung up a flyer.
- Media outreach is important (even though everyone is scared as hell to cover anything outside of mainstream)! I graduated with a degree in PR - and although I have delegated away from that world, I learned a lot from my previous internships. What I found to be most helpful was to narrow down my media outreach to people who I thought would be specifically interested. Most people think just sending to any news is helpful, but what is really important is targeting the correct writers. We ended up with coverage via 'Click On Detroit' 'All About Ann Arbor' and I would attribute this to the research I did on the writer who included us. Something small like finding a writer who frequently covers films at the theater we had our screening at was huge. I would encourage those doing a screening to do the same research - do not blindly send and expect results!
(Ananda's comments: Look for people who work in alternative media as well, independent local radio, influencers on social media in our area, and other health choice advocacy groups)
- Have an incentive! This was a little last minute on our part, I wished I would've done it sooner so that can be a lesson learned. We ended up having two homeopathic samples, a discount code from National Center of Homeopathy, magazine and other handouts. If you call a company who offers homeopathy products and let them know you are having a screening, ask for samples! The worst they can say is no, and best case scenario they will say yes. With the purchase of a ticket we also gave guests a raffle ticket for a chance to win a discounted homeopathy study class. This was for 50% off.
(Ananda's comments: In your Welcome to Hosting Guide (in the dropbox materials) and the original intro email you receive when you sign up to host a screening gives you access to a wonderful ebook and ecourse  by Sue Meyers, a Crash Course in Homeopathy sold for $97 and valued at $597. If you are hosting in the US we have some coupons from Washington Homeopathics you can print in the dropbox. Don't let this stop you from reaching out to homeopathic and natural health product businesses for samples, it builds a relationship, encourages them to promote and attend your screening, and makes audience members happy. The screening I just attended in Belfast had Weleda samples that were a huge hit!)
- Q & A after was a way to get the audience talking and also promote who you are and what you do.
- Be sure to bring brochures, business cards, any marketing materials!
This is a great opportunity to build community, encourage people to continue the discussion via facebook groups and social media. Maybe a great place to launch a study group for moms, support groups and other community building initiatives. Please feel free to send me your feedback and suggestions that can help others in their screenings.
As we believe in giving various perspectives a voice, we may publish ideas we don't necessarily agree with, therefore the views of the authors do not necessarily reflect the views of Magic Pills, Ananda More, or Phosphorus Films.
Previous article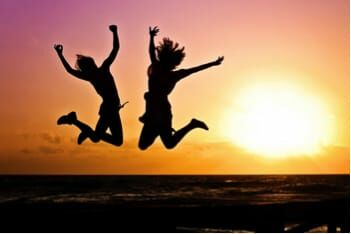 September 12, 2018
Homeopathy grows more popular in Scotland!